In March 2018, Athens University of Applied Sciences and Piraeus University of Applied Sciences merged to University of West Attica (UniWA), forming the 3rd biggest HEI in Greece, in terms of the number of enrolled students.
Moreover, at the end of July 2019, after three years of a very successful presence of the Erasmus+ ICM program in both HEIs as separate universities, UniWA reached the 1st place in the country, according to the approved grant and number of mobilities.
The 2nd Erasmus+ International Credit Mobility Week 2019, the biggest UniWA's E+/ ICM event so far, was organized from May 20 to May 24 at the Conference Centers of the UniWA in order to celebrate those two facts.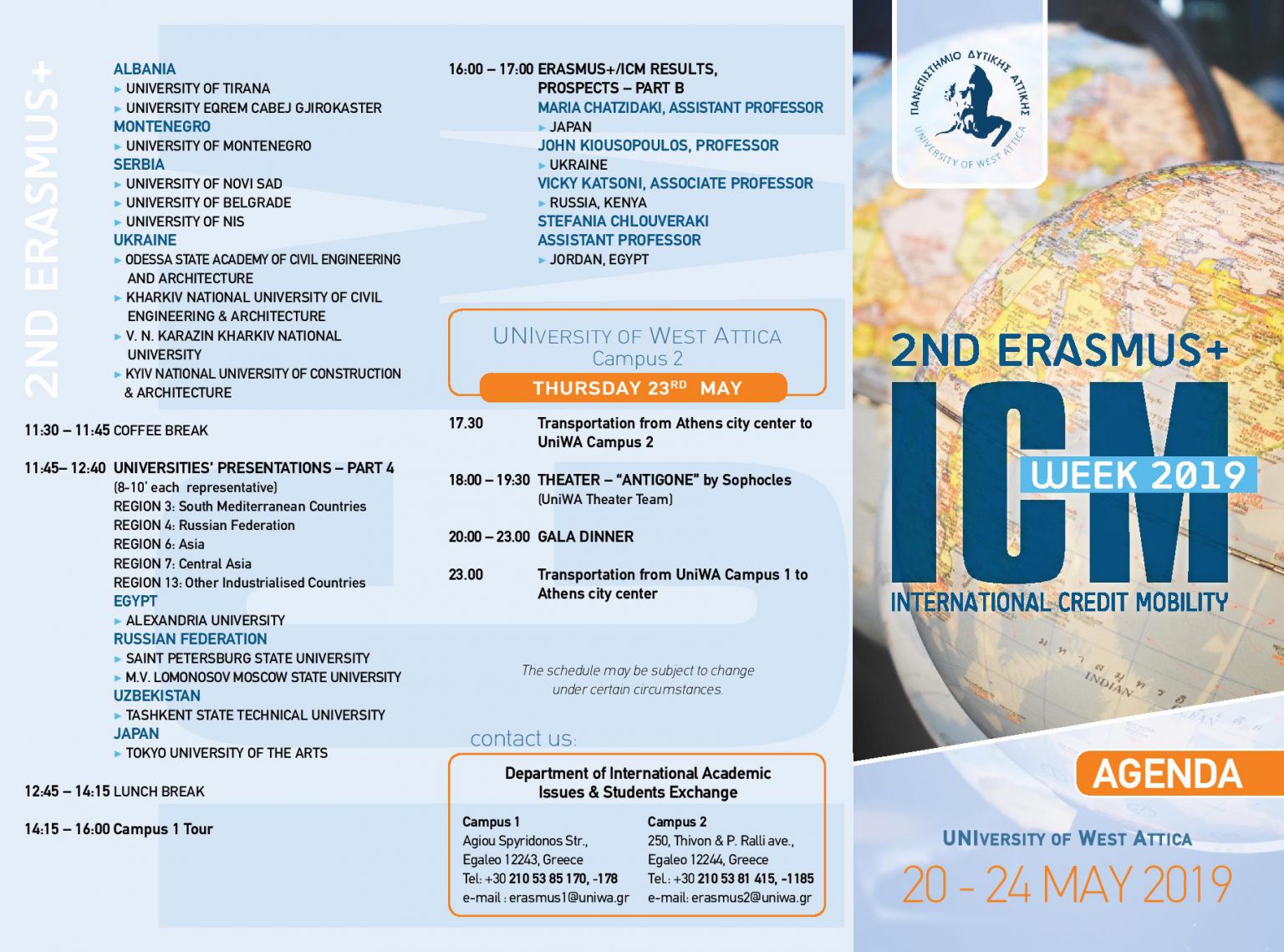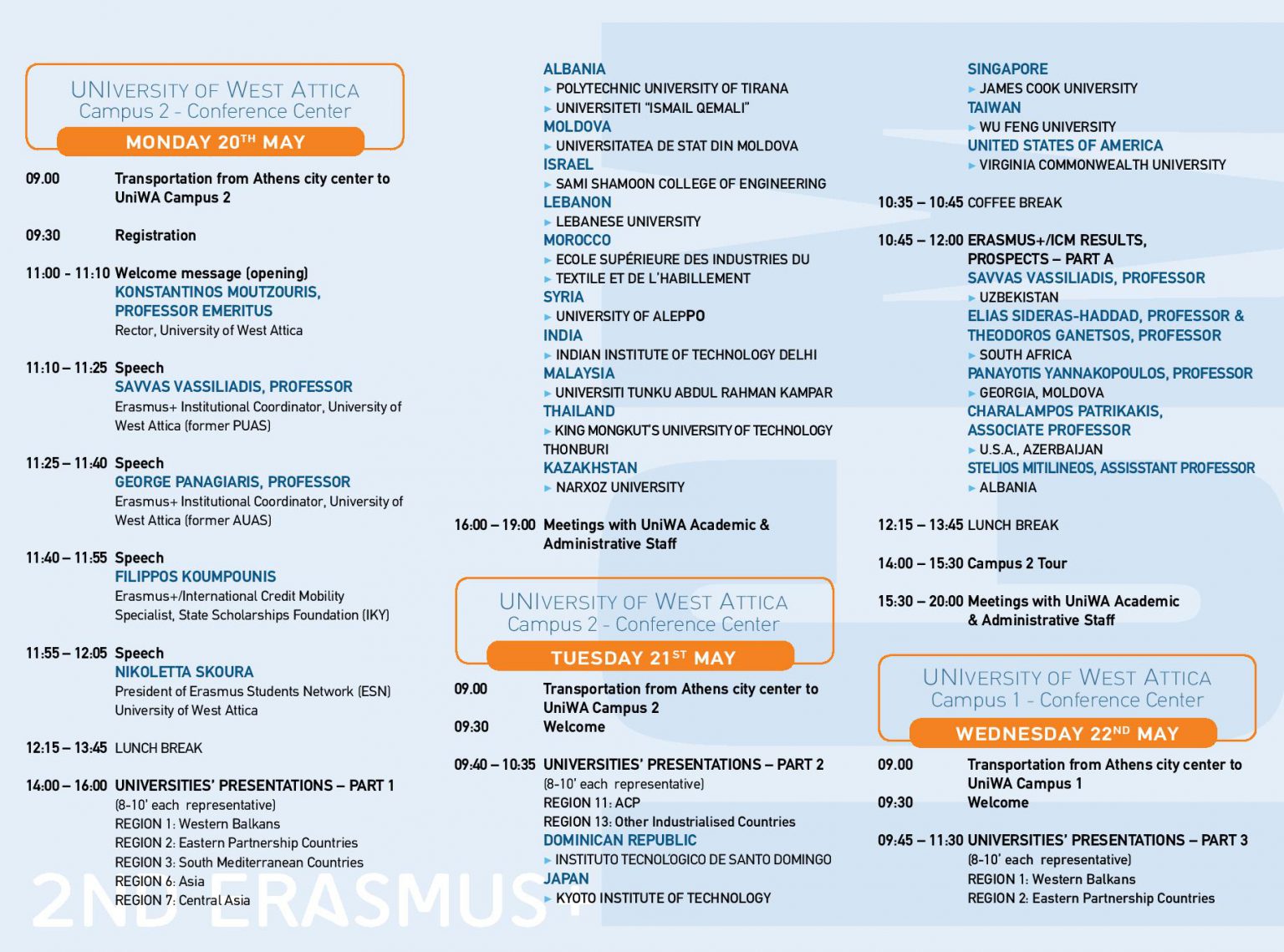 More than 100 participants from 51 Universities of 29 non-EU countries attended this event. The academic and administrative staff of the universities were able to share their experiences on research and education in a multicultural environment and the impact of such actions on a national and global level.
Looking forward to the next one!